Posted on March 23, 2010, under blog.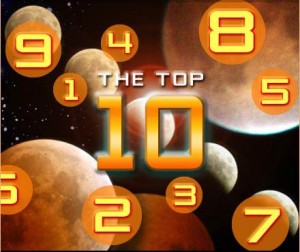 Disclaimer: Make sure after reading this post to check out our Top 100 Best Acoustic Songs list as well!
I've heard a lot of acoustic songs in my day, and I've been exposed to a wide variety of acoustic artists in my time. As I've heard all different types of acoustic music, particular songs and artists seem to rise to the surface. As any music lover will know, any sort of "top 10" list is always a CURRENT list, which always seems to change. Its been a while since I've talked about my top 10 list, so here it goes. Hopefully you'll find some cool acoustic songs in the mix.
As I list these, the easiest way for me to think about what is really happening with this list is to ask myself "If there were 10 acoustic songs that I could put in a playlist and listen to all day, what songs would they be?" Here is what I have come up with:
10.Get Up Kids – Out of Reach
For its emo line – "I've got pictures to prove I was there!"
9. Arcade Fire – Intervention
For the organ and the originality. Super cool song.
8. Joshua Radin – Paperweight
What can I say? – harmonies are the 8th wonder of the world to me.
7. Eliot Morris – No One Has To Know
I want to sing this with my wife every single night.
6. Poison – Every Rose Has Its Thorn
Its classic, it tells a story, and they are an 80's hair band!
5. Damien Rice – Elephant
For the power of the last chorus in the song. Go listen to it.
4. Jason Mraz – Lucky
Because everyone in love should feel this way. And play this at their wedding.
3. The Beatles – Yesterday
Somehow they've captured love and regret all in the same song.
2. Ben Folds – Luckiest
Because this world is a better place because of songs like this.
1. Missy Higgins – The Special Two
She's Australian, and I saw her live and fell in love.
Chances are you've heard way too much of a couple of those, and haven't eve heard of some of the others. I encourage all to check them out. As always feel free to suggest new songs for the sight, or submit your own songs. We've had a lot of requests for new songs, and we're happy to post your music and help you reach a targeted, interested audience.
Thanks for your love of music!
13 Replies to "Top 10 Best Acoustic Songs List – Countdown Style "
Leave a Comment