Very Easy Beginner Guitar Songs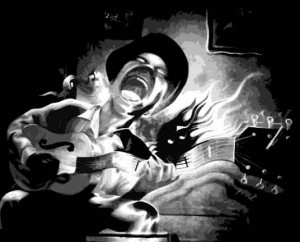 First things first, for those that are here to get serious about guitar lessons. Please check out our trusted partner – Guitar Tricks:
Check back often as we will always be adding resources to help you learn how to play these easy acoustic songs!
Here is a list of easy acoustic songs to play on the guitar. Acoustic songs are perfect for the campfire, drowning in your own heartache, or for serenading your sweetheart. If you want to learn beginner guitar songs, you have found a great resource. These songs are easy to play and fun to listen to. The time required to learn these songs will depend on your skill and experience, but most of these songs can be learned very quickly. We have even organized a "mega-easy" list of 5 for your immediate learning pleasure. You should be able to learn the top 5 songs in ten minutes or less! And they are all great songs.
And make sure to check out another great resource we have if you want to learn to play guitar.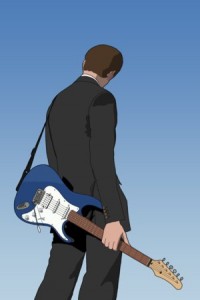 The others may take a bit of practice, but still are wonderful starter songs that will help you increase your skill level and help you feel like you've accomplished a lot more than just making noise. The best feeling when learning guitar is hearing a song come together, whether it is your own, or from a favorite band. We will continually update and add more resources for you so that learning these songs becomes easier and more convenient for you. Also, make sure to check out our list of the Top 100 best acoustic songs.
Here is the list. Start off right at the top, and work your way down. Its all equal after the first 5, but these first songs are very, very easy, and also very good songs. In this list of 25, you'll find classics that everyone seems to play, and some your probably have never heard of before. These top five are just what you need to get the ball rolling on some easy acoustic songs.
5 Easy Acoustic Songs You Can Play In 5 Minutes
1. Soco Ameretto by Brand New
2. Save Tonight by Eagle Eye Cherry
3. Wonderwall by Oasis
4. Time of Your Life by Green Day
5. Flake by Jack Johnson
If you have conquered those five, you are ready for more. Check out the songs if you aren't familiar with them so you'll know which ones you want to play. Each of these songs was hand picked and will gradually improve your skills as you go along. Included are original acoustic songs, re-makes of rock songs, and all that comes in between. Playing easy songs on acoustic guitar can still produce some amazing music, so keep up the good work and continue practicing! Before you know it, you'll see how these beginner guitar songs take you to where you are ready for much more advanced learning.
Once again, for those looking to take the next step and put your learning into high gear – visit Guitar Tricks, our trusted partner:
Like us on Facebook!
More VERY Easy Acoustic Songs
6. I'm Yours by Jason Mraz
7. I Will Follow You Into the Dark by Death Cab for Cutie
8. Paper Hearts by Dynamite Boy
9. Tonic – If You Could Only See
10. Hey There Delilah by Plain White T's
11. Hallelujah by Leonard Cohen
12. Imagine by John Lennon
13. Sweater Song by Weezer
14. Lightning Crashes by Live
15. Just Like I Am by Landon Pigg
16. Frayed Ends by Midtown
17. Give Love A Try by The Jonas Brothers
18. Times Like These – Foo Fighters
19. Don't Panic by Coldplay
20. Nothing Else Matters by Metallica
21. Let It Be by The Beatles
22. Island in the Sun by Weezer
23. Shimmer by Fuel
24. Wish You Were Here by Pink Floyd
25. Where is My Mind? by The Pixies
49 Replies to "Easy Songs"
Leave a Comment